Wow, what a neat little place, I forgot the numbers but call it less then 100, high quality engineering marvels, it's a great place to stop in and just look around.
Either way, the folks there are true car people and filled with knowledge can BS for hours on all the different little odds and end and you can get buried in the smallest details of each and every vehicle they have.
The main reason of my visit was to check out this 1928 Willys Knight Model 56 with a sleeve engine. It was really cool. They did not have the hood open but was still a cool visit.
Our 1929 Willys Knight 56 is an example of the "Silent Knight" sleeve-valve engine. Learn more at the Tampa Bay Automobile Museum.
www.tbauto.org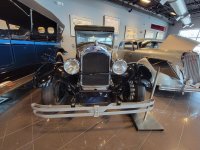 The sleev engine is really cool. It eliminates all the valve train and uses a secondary little cam shaft, they had an example cut away it was really neat.
@Lookout Ranch
Had posted a video of someone's deal, this had a little hand crank you operated it and were able to watch it all work, was cool.
Here is my video of this one they had.
The guy pointed out this cool feature of the cooling system of this specific engine. The plug is surrounded by coolant and it has this neat tube that siphon out the coolant of that area. Really cool stuff.
Some more stills of the Cutaway.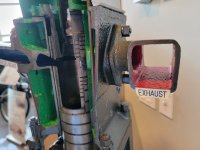 Was a cool visit to check out some of this stuff.
Last edited: